About the Company

With Framework Television, members learn skills like coding, graphic design, and game development as they watch entertaining programs hosted by tech and design professionals. Framework Television is a video-on-demand network with digital distribution through streaming video ecosystems like Roku, Amazon Fire TV, Apple TV1 as well as on the world wide web through the Framework Television member site.
The target market for Framework Television is people who are building relevant career-skills for the modern digital economy. This includes people who are trying to advance their skill set to begin a digital career and those who are in entry level positions who wish to advance by acquiring a more sophisticated skill set.
Members have unlimited access to the streaming video programming and the ancillary materials available for download. Framework members also feel a sense of community as they access the available 24/7 chat channels to interact with Framework cast members, assistant instructors and other members who are learning new skills and encouraging each other.
New shows and courses are released every week so there's always something new to watch and learn.
Key Facts

Founded in September, 2011 as LearnToProgram.tv
Headquartered in Norwalk, Connecticut
Students from over 200 countries enrolled
Over 60 Courses Offered
Over 1,400,000 course enrollments as of January 2019
Winner: 2013 "Best Startup" Metro Hartford Alliance
Winner: 2013 "Companies to Watch" Connecticut Tech Council
Staff
Mark Lassoff, Founder, President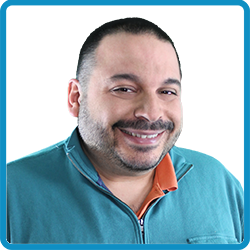 Mark Lassoff is the founder and president of Framework Teleision. Mark and his company company have taught over a million software, web and mobile developers online, in the corporate classroom and in secondary schools across the country. Mark's courses are distributed through various websites as well as on the company's Roku, Amazon Fire TV and Apple TV channels.
Previous to founding Framework, Mark started several companies in the Austin, Texas area and continues to promote entrepreneurship and computer science. He is an in-demand speaker and has traveled the world to teach programming techniques and technologies. Mark has authored eight books on programming. He lives on the Connecticut coast, where he is in the process of redecorating his condo. Want to help?
Wendy Curtis, Community Manager and Business Manager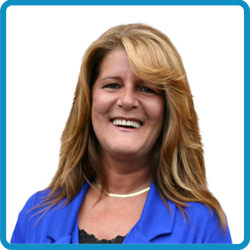 Wendy Curtis joined LearnToProgram.tv in 2012 after a long career in administration, management and hospitality. Wendy currently manages accounts payable and accounts receivable for the company. She also handles human resource matters. Wendy also serves as LearnToProgram's community manager working with our students directly and within social media.
A native of Massachusetts, Wendy frequently travels back to her home state to spend time with life-long friends. She lives in Connecticut with husband, Tony and German Shepard, Shelby.

Contact Us:

Framework Television
29 N. Main Street
Norwalk, CT 06854
(860) 840-7090